AXE THROWING
in northern mn
THURSDAY STUDENT NIGHT
Anyone with a valid Student ID gets 40% off Axe Throwing on Thursdays!
SUNDAY FAMILY FUNDAY
With a full-price adult, kids under 18 pay a discounted rate of $10 per hour!
TRADITIONAL STRAIGHT GRAIN
Straight grain systems are standard for regular play. Some may find straight grain targets to be a bit more challenging but find it brings out their competitive edge. This system is also used for league play.
PROJECTED END GRAIN
The end grain systems offer a projected electronic gaming experience such as tic tac toe and a moveable bullseye. There are five different games in total, with more to come in the future.
Bemidji MN's premier Axe throwing venue is located in downtown Bemidji. Hatchet House offers a state-of-the-art and up-to-date Axe Throwing experience. Along with a montage of other social games to enjoy before and after your throwing experience.

1 HOUR
ON TARGET
Online Reservation Required

Full Hour | $25 Per Person
2 HOURS
BEST AXPERIENCE
Online Reservation Required
3 HOURS
HOUSE SPECIAL
Online Reservation Required
NO RESERVATION?
NO PROBLEM

Reservations are highly recommended to guarantee a lane for your group but definitely aren't required. Walk-ins are always welcome during our standard open hours as long as a throwing lane is available.
From intimate gatherings of just a few to parties in the hundreds, Hatchet House of Bemidji has the right space, atmosphere, and extra element of excitement to make any event with us a great one.
Switch up the classic birthday party with axe throwing where you and your friends will BE the entertainment! On top of all the excitement and competition, we offer a discounted rate all month for the person who is being celebrated.
For the night that is supposed to be the most epic night of your life with your closest friends, instead of coordinating flights or going to the same old bars, gather your squad for a legendary pregame of axe throwing at Hatchet House of Bemidji.
Step outside of the ordinary office party with an informal and fun-fueled team building or corporate event at Hatchet House of Bemidji! Axe throwing will add that extra edge so people will let loose and enjoy themselves.
For a more exclusive axe throwing experience, you can rent our entire facility for a private event! We'll provide you with Axe Coaches and bartenders for those beverage breaks in between throws.
READY TO BOOK YOUR GROUP? Come to Unwind or get your
adrenaline pumping!
THE HATCHET HOUSE IS THE PLACE TO BE.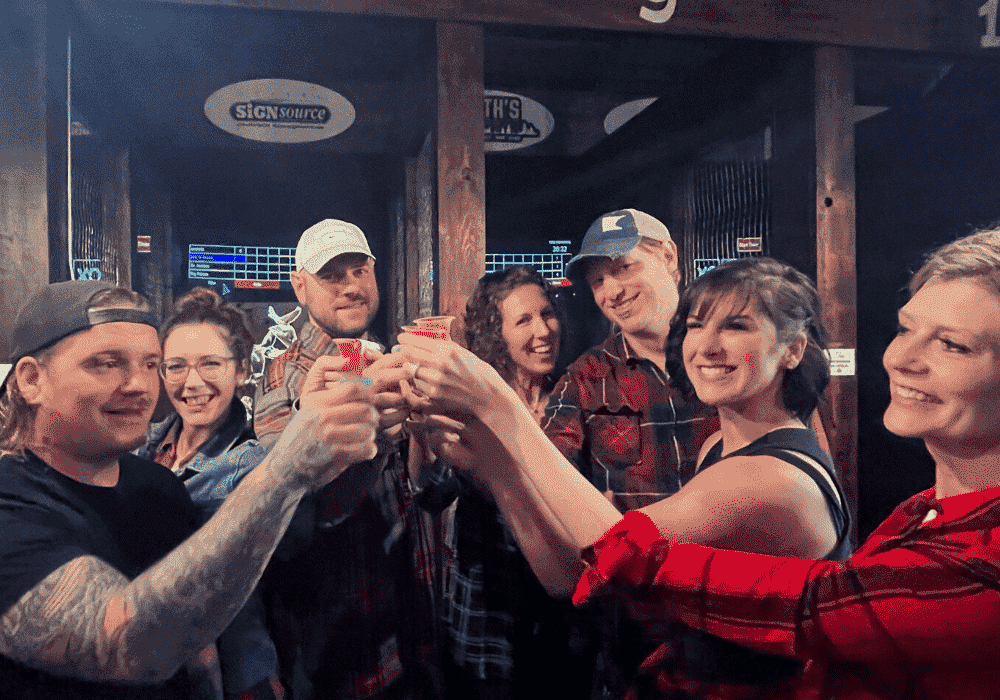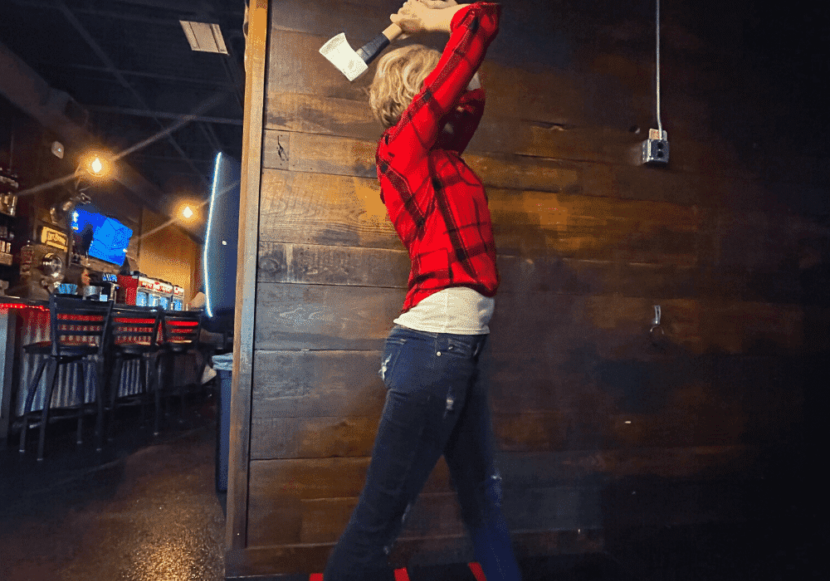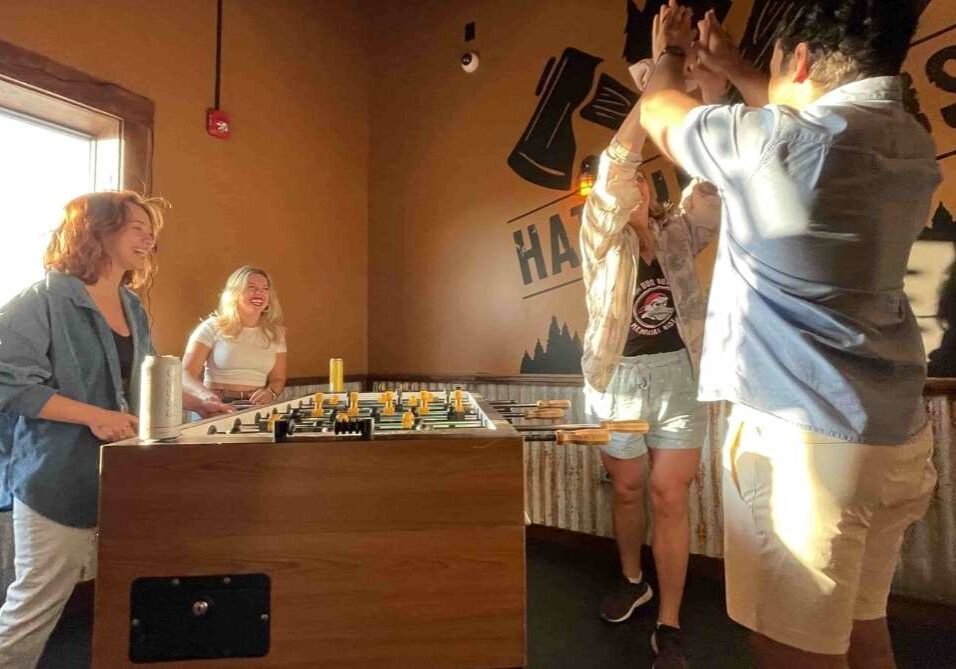 THROW FREE FOR YOUR BIRTHDAY
Try something new for your birthday this year! Kids under 14 and younger throw for free on their birthday and adults 15-100 throw for free with groups of over six people!
To enjoy this fantastic discount, please contact us directly by clicking the button below. Please be aware that your birthday must be within two weeks of the booking, and be prepared to present your ID at check-in. We look forward to celebrating with you!